Read more about our Chief Dog Officer, Kody, and what's next after his first successful flight of an autonomous drone.
Miss the ExynAero announcement? Read the full press release.
After Kody's exciting debut as the first canine to fly an autonomous drone we wanted to catch up with him, and his owner Joe, to hear how it went down and what's next for the new CDO. (Joe has taken the liberty of translating for us.)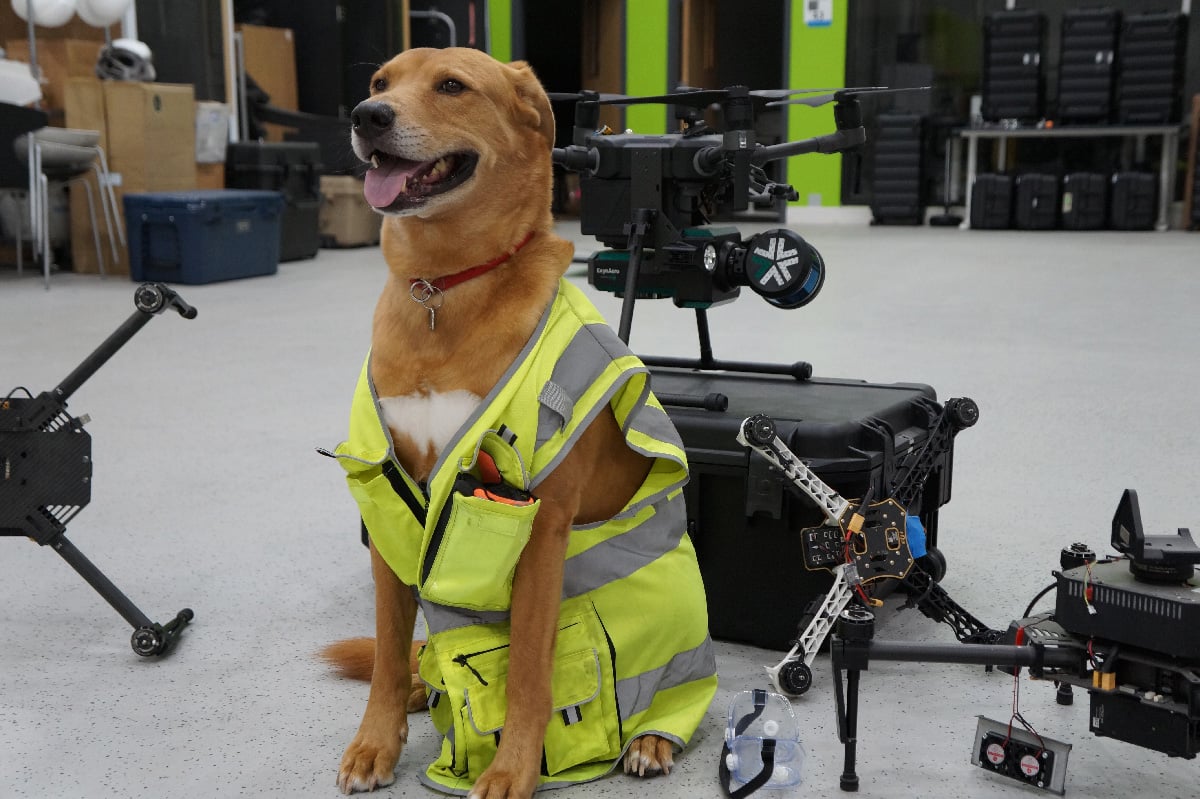 Kody, Exyn's Chief Dog Officer
What was it like to learn to fly a drone?
It was super easy to learn. Way easier than Roll Over. I told Joe where I wanted the robot to go (into a dark, gps-denied corner of the mine where I swear I saw a tennis ball) and he helped me plan the mission. Then all I had to do was press GO, and the robot piloted itself autonomously. I could have taken a nap and the robot would have still completed the mission successfully.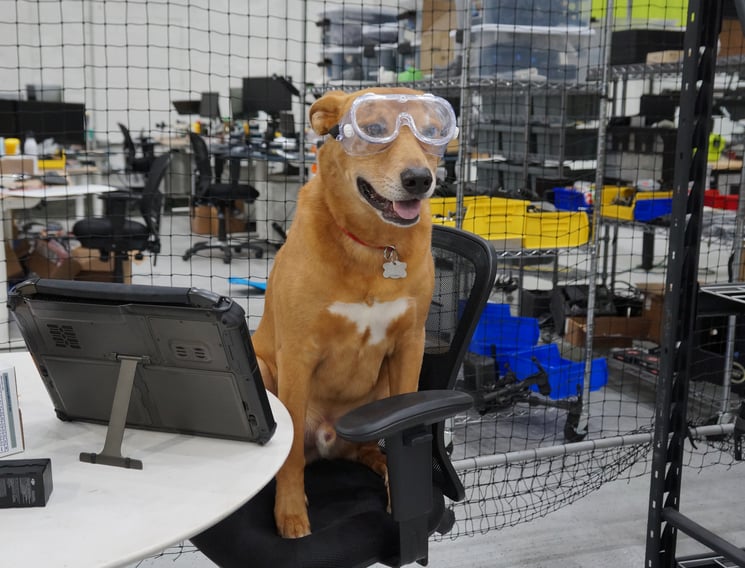 Kody learning to fly the ExynAero.
OK I might have taken a quick snoozle. It was a really great day, except we didn't find that tennis ball. The high-fidelity 3D map proved it but I still think Joe is hiding it under his arm.
What does the Chief Dog Officer do at Exyn?
My chief responsibility, aside from treat evaluation, is having final approval over all industrial design decisions. I call it the Alpha Bark Test. I take each new machine, bark at it, throw it around a bit, and make sure it can stand up to the rigors of an underground mine. As you can see, we had to go through a few iterations before I was satisfied.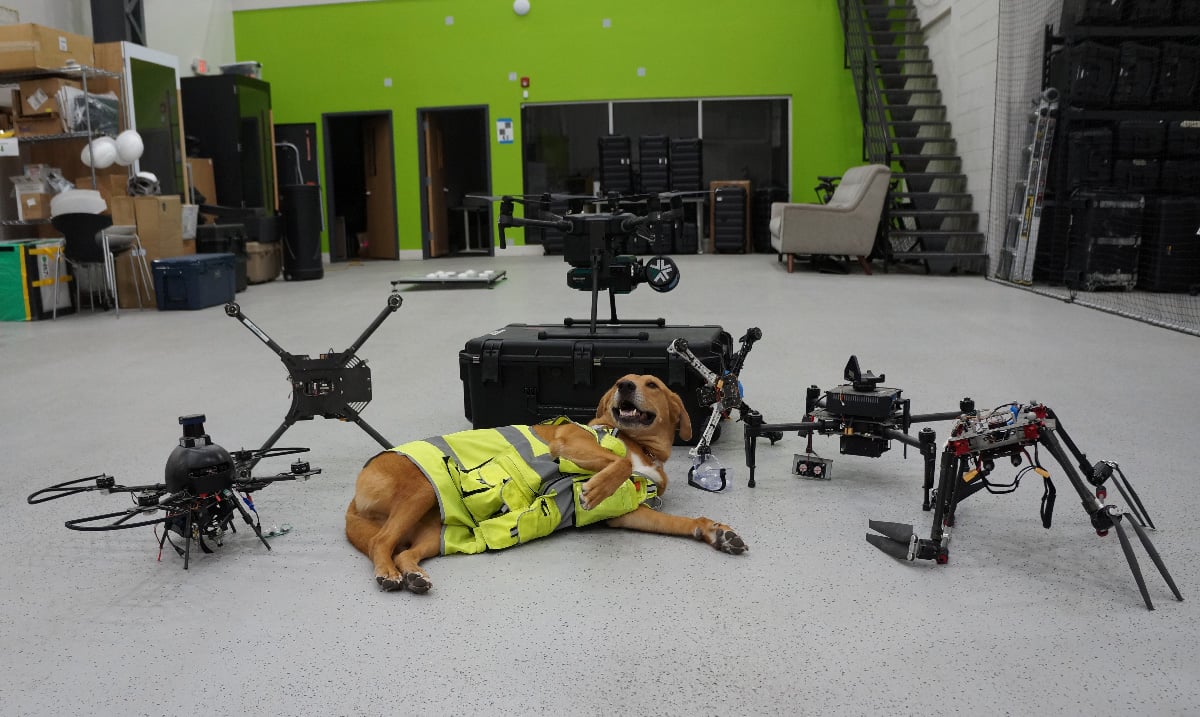 Take a quick nap after a long day of industrial testing.
I'm also the unofficial head of security. Joe and I go on regular perimeter sweeps throughout the day. (Joe, "Those are called walks.")
What's next?
Now that Joe's taught me to pilot this robot myself, I'm thinking of mapping all the trees in our neighborhood to keep an eye on local squirrel activity. If I can keep them out of the yard while stealing the comfy spot on the couch that'll make life so much easier. (Joe, "I guess I gotta buy a bigger couch.")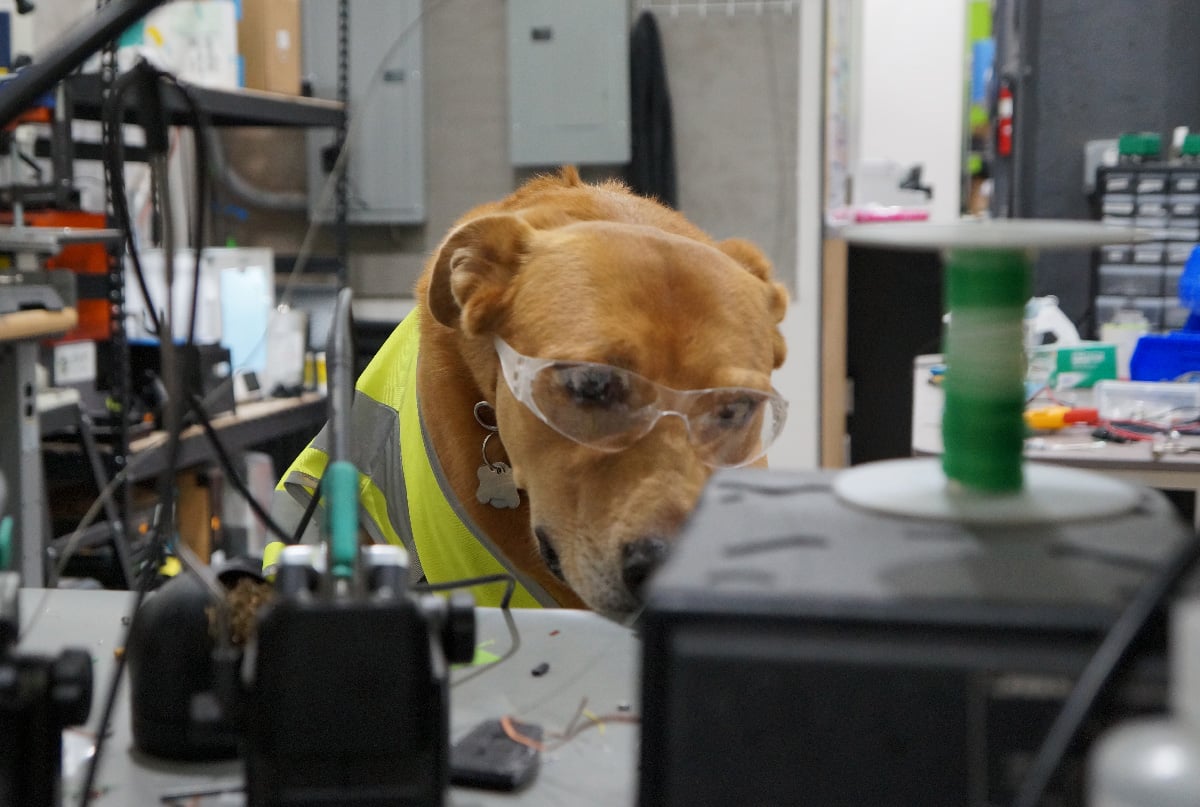 Inspecting some recent hardware changes.
I've also been pushing the team to make the robot faster and more agile so I can chase down some trucks that have been on my bucket list. I'm incredibly lucky to have such a brilliant team behind me to bring my dream of canine-lead autonomous flight to life. (Joe, "I keep telling him these robots are commercially available but he thinks we keep building them for him.")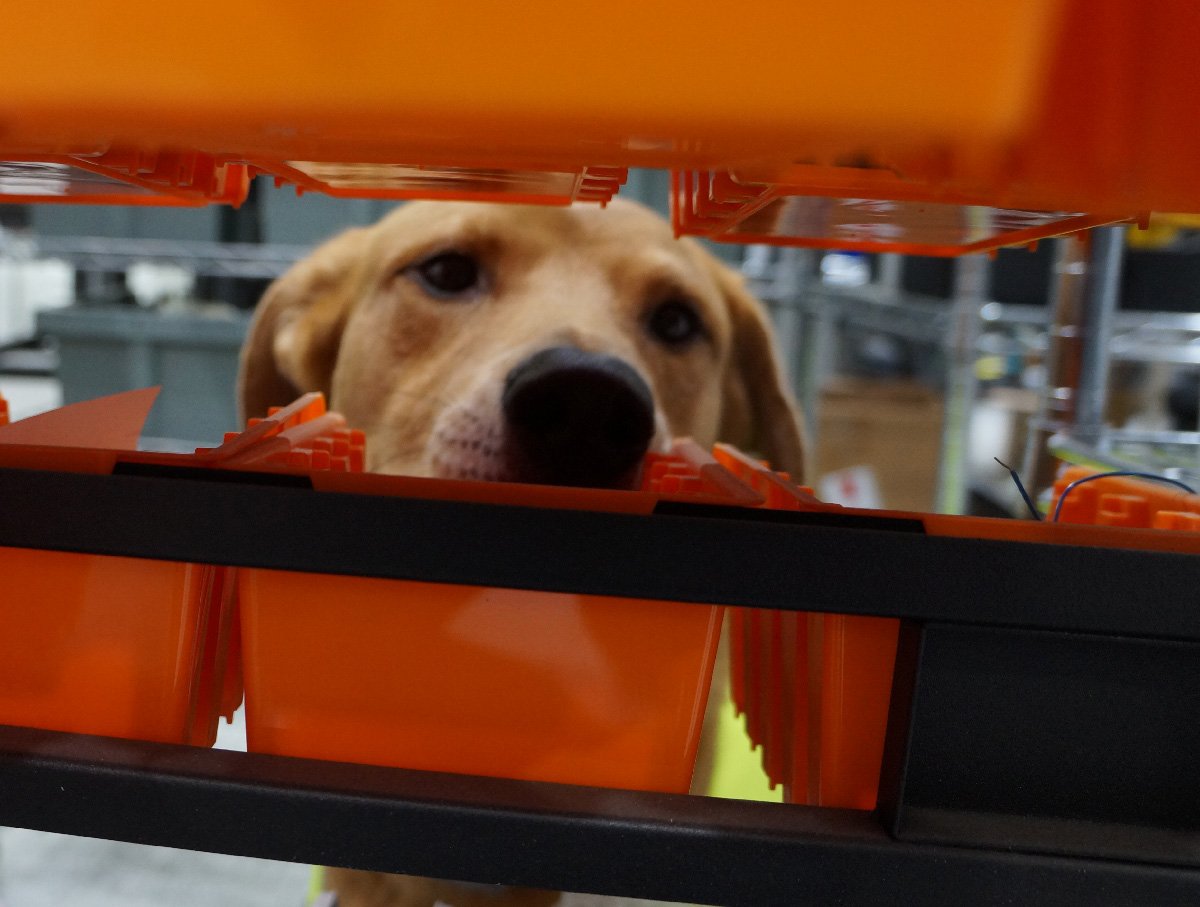 Kody fetching Joe another part for the ExynAero
Sign up for our newsletter to stay up to date with Kody, the ExynAero, and the rest of the Exyn team!