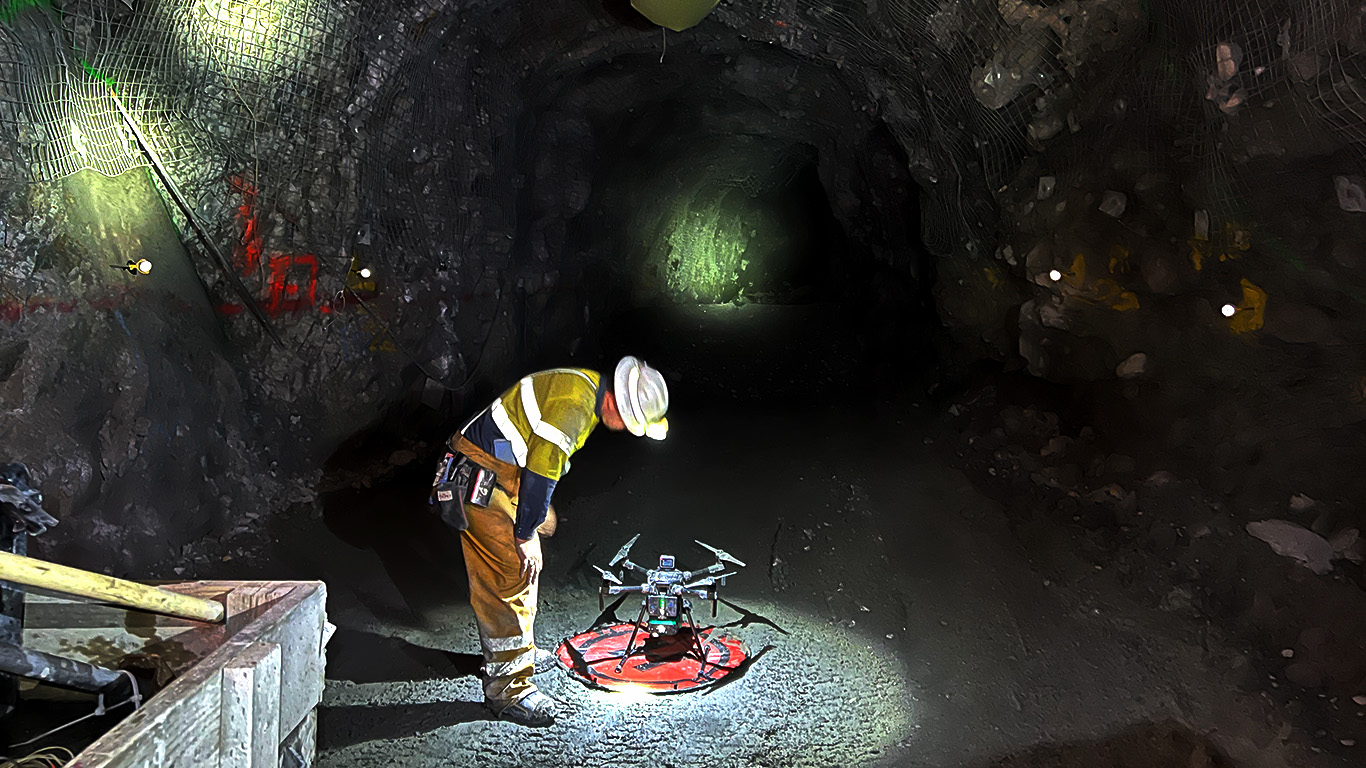 USC Consulting Group visited the Northern Star Resources' Pogo Mine site to perform observations and time studies with their surveying team. The visit was focused on one main objective; to observe and evaluate the use of the latest in underground drone survey technology employing state-of-the-art AL4 autonomy, the ExynAeroTM autonomous drone.
Over the course of a two-day visit USC was able to observe surveyors mapping active stopes utilizing the impressive drone technology on the ExynAero in comparison to the traditional boom and scanner CMS method.
The observations yielded immensely positive results including:
Added safety by increasing distance between working area and the brow from 1-3 feet to 50+ feet

Reduced physical strain in set-up/take-down of equipment

And more! See the full results in the complete report.
Safety, Survey Quality, Simplicity
Download your copy of ExynAero vs. Traditional CMS