ExynAI identifies where to go, obstacles to avoid, and how much space it needs to fly safely. No (human) pilot or GPS necessary.

Easy to Fly
Set a location for the ExynAero to fly to and press "launch". It will fly there safely, and return home with no additional direction.

Safety-First
ExynAero makes drone flights safe, even for first-time operators, with data and optimization from thousands of test flights.

Beyond-Line-of-Sight
No need to maintain visual line-of-sight or comms for safe operation. The ExynAero determines the safest route, and flies home, autonomously.

Survey-Grade 3D Mapping
ExynAI builds 3D maps
with ±3 cm accuracy

Spherical LiDAR Coverage
Rotating Velodyne LiDAR sensor collects 360-degree data

Untethered Flight
Fly safe throughout the mission with communication-free operation
ExynAero
The Industrial-Grade Autonomous Drone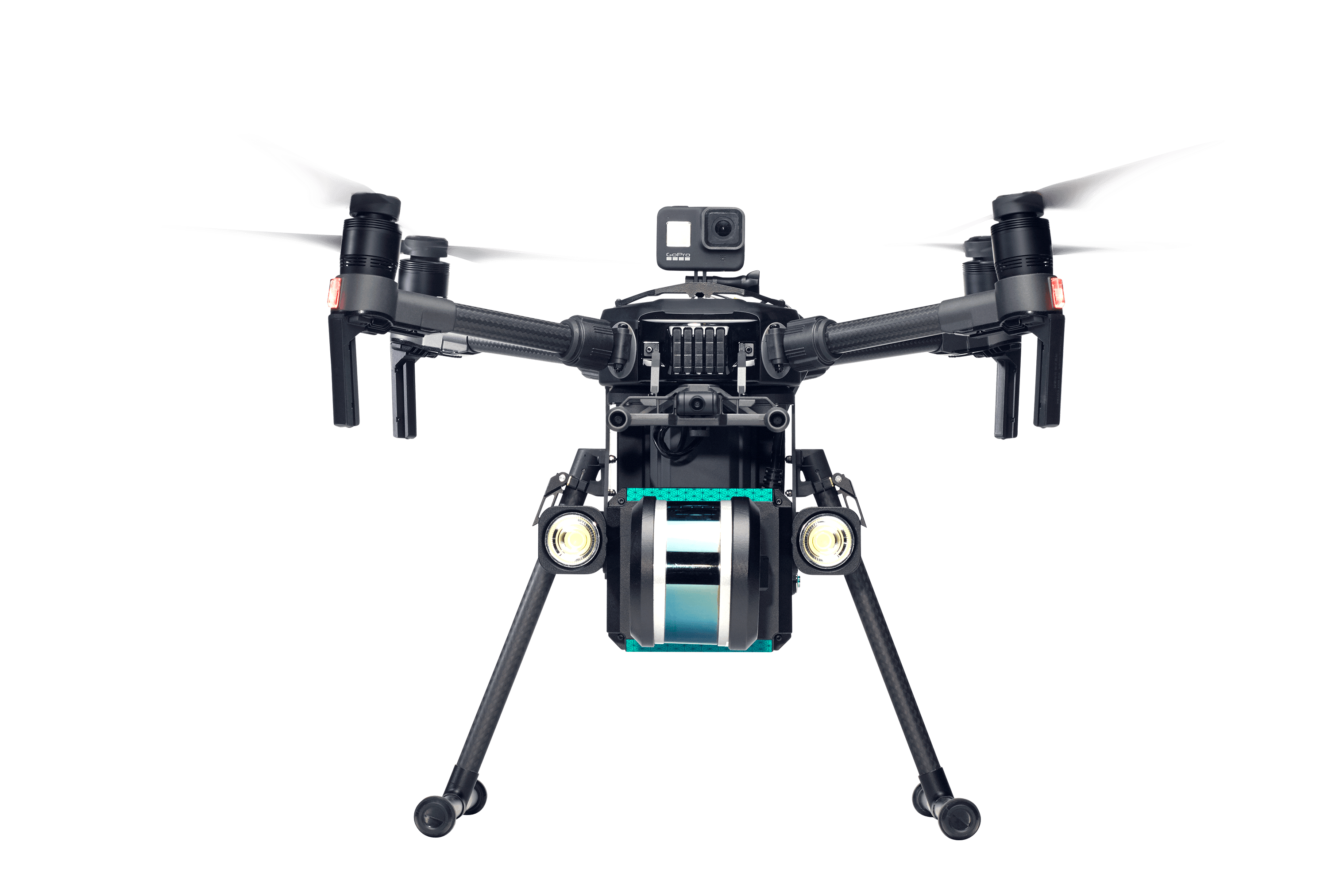 4K Video & LED Lighting
GoPro camera and 3200 lumen LEDs record high-res video footage

Real-Time Data
Analyze map data on ExynView tablet throughout flight

Immediate Data
Output data available with minimal post-processing for industry standard CAD software