Construction
In the multi trillion-dollar construction industry, billions are lost due to differences between concept and reality on the job site. This leads to projects being behind schedule and over budget.
Learn More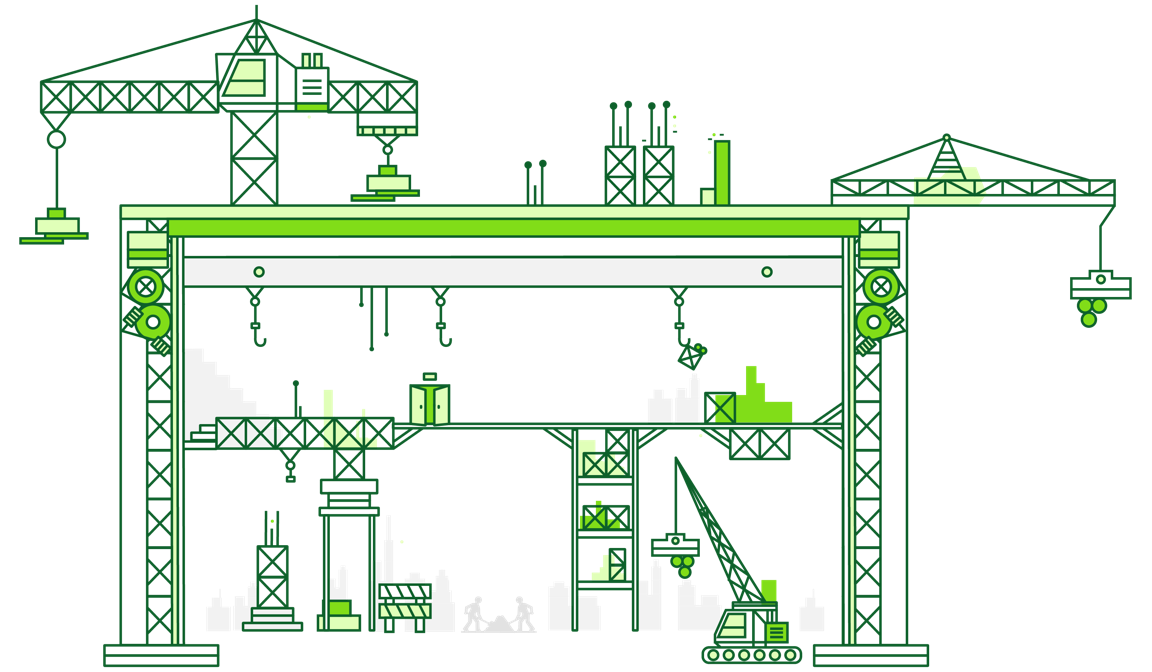 ExynAI™ in Construction
Enhancing Construction Documentation
Gathering real time construction data and disseminating the information to various trades and contractors is crucial for reducing waste, lead time and managing overall budgets.
Errors in construction builds if not detected early can lead to expensive repairs or long-term damage. With Exyn A3R™ robots, construction professionals can continue to realize the benefits of using UAVs to capture data even on the inside of construction sites.
In dynamic environments where there could be moving equipment or people, Exyn A3R™ robots can sense and avoid obstacles using real time awareness.
Even in changing conditions, such as low lighting or dusty spaces, our robots stay aware by utilizing multiple sensors.
Utilizing Exyn A3R™ robots for autonomous data collection on construction projects can save time and money, while increasing the quality of data captured.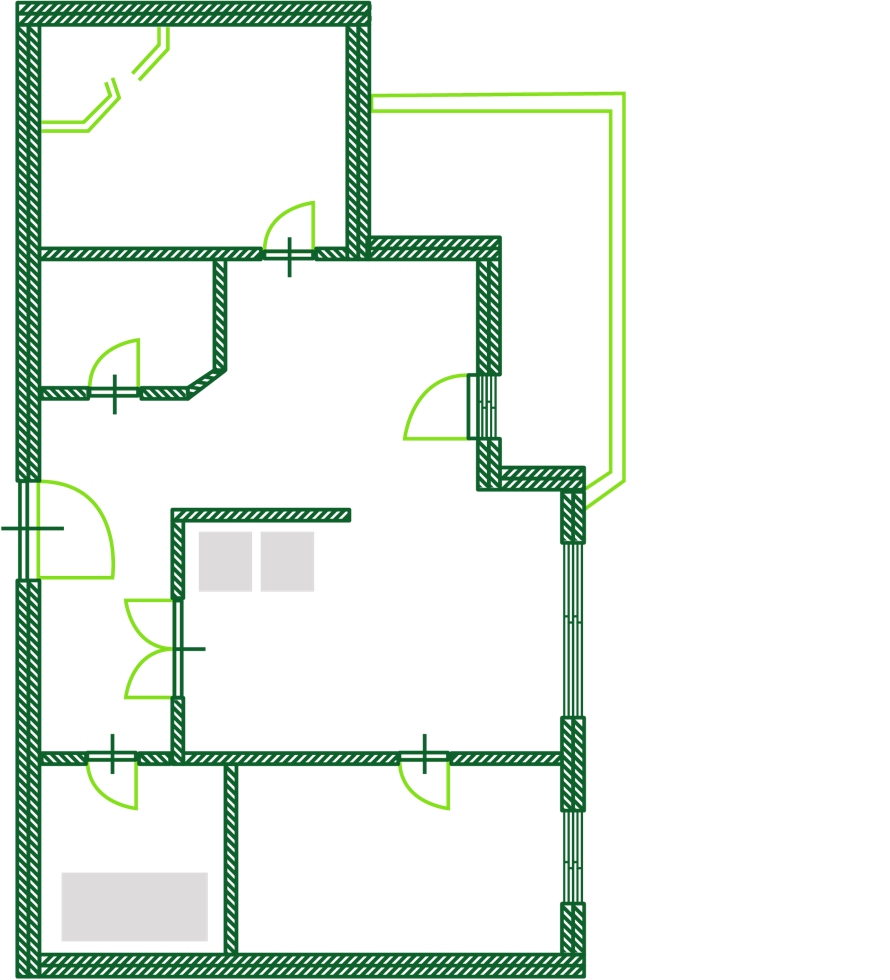 Our system is built to carry secondary payloads to support various construction documentation needs such building 3D maps, capturing picture and videos, and much more.
Our system can be deployed and flown in both indoor and outdoor construction sites.
Our system performs all computation on-board and can navigate in dense, cluttered, and dynamic environments, therefore requiring no changes to your environment .

Our system's fully autonomous behaviors are safe around people and to dynamic changes in the spaces they operate.

Our solution scales to multiple robots operating to perform the mission collectively if needed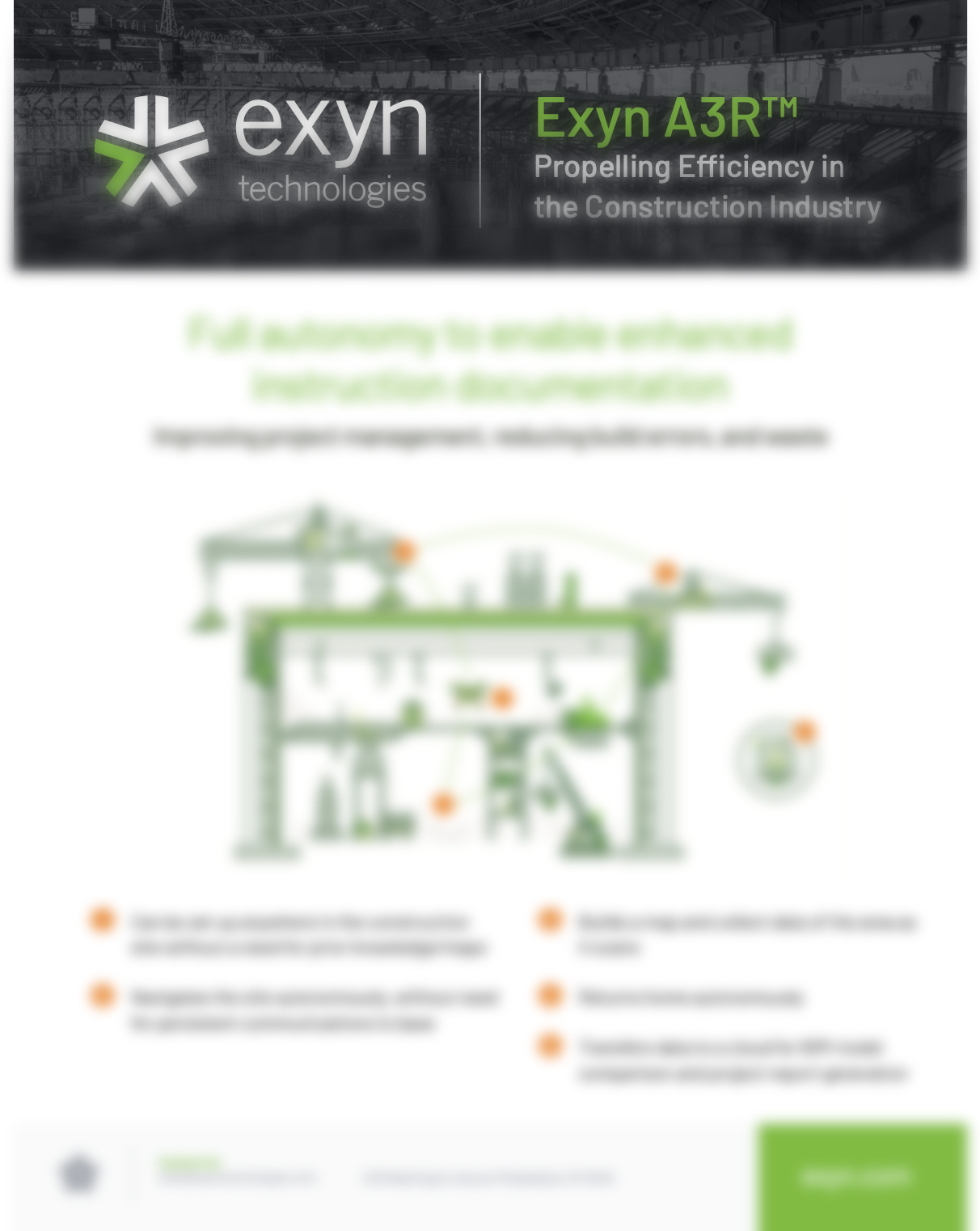 Download ExynAero for Construction